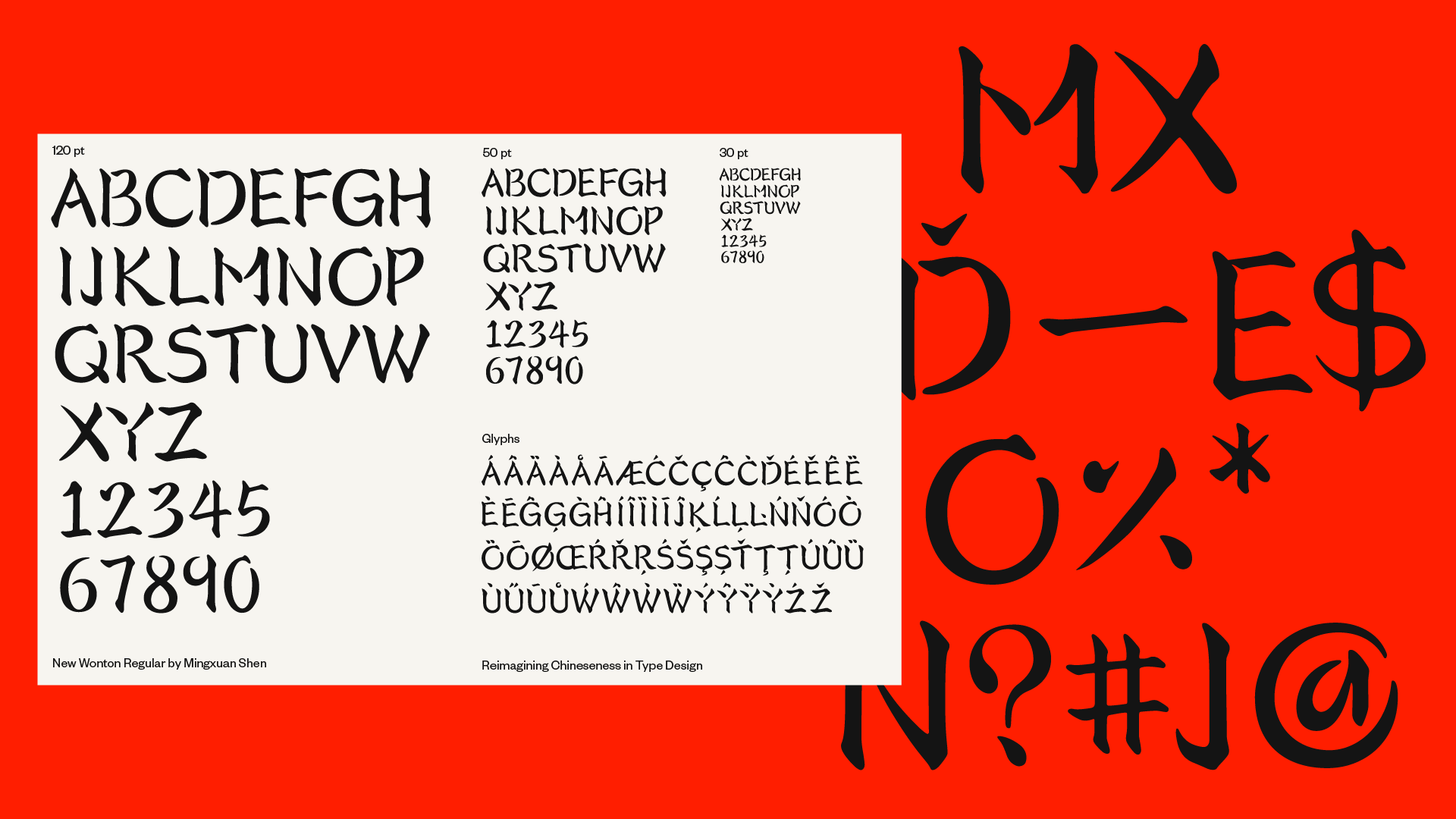 New Wonton
Cultures that use non-Latin scripts have a tendency to be misrepresented in English type designs. In this project, I reimagined the stereotyped visual style of Chineseness in the Western type design world. After critically examining the problematic Wonton fonts (popularly used in restaurant logo design), I carefully created New Wonton based on the Ou style Chinese calligraphy that I've been practicing since kindergarten. This is an attempt to decolonize design by intentionally injecting my own cultural voice.
Note: In Chinese calligraphy, "永(Yong)", which means "forever", is considered to consist of all the basic strokes of all Chinese characters. Here I deconstructed 永 to reconstruct the English alphabet and named the new font "New Wonton."
︎
Click to download New Wonton Regular Trial!
Role:
Concept, Type Design, Design Research, Graphic Design
Year:
2020, 2023